I keep meaning to update this more regularly, but at the moment it just feels like all I've been doing is working and watching Korean tv shows, which isn't that interesting to talk about.
Getting used to full time work is something that is taking a while to adapt to. I am ok with getting up and going to work every day (although now that the mornings are getting colder it's more of an effort to get out of the nice warm bed), it's just that I feel like life is kinda passing me by. During the week our day consists of getting up, going to work, then relaxing in the evenings before going to bed and repeating the process. Then on the weekends we just want to relax, which means sleeping in and hanging around the house. At most we will go to a cafe for lunch and have a bit of a wander, but that's about it. I always wonder how people can have interesting lives while working full time; do they just have really packed weekends?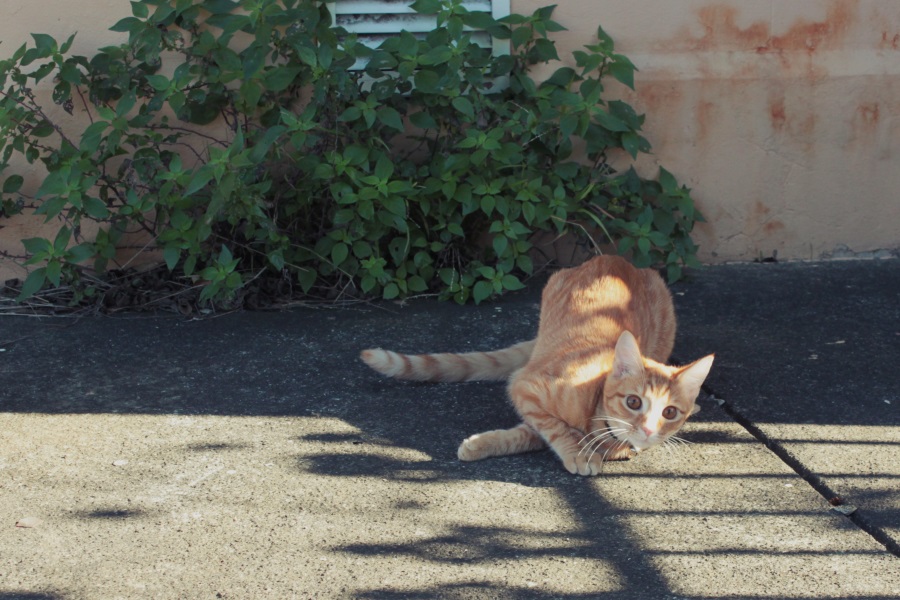 That being said, the past few weekends have been slightly more interesting than usual. Last weekend was Mother's Day, and because Ben's Mum's birthday was then too, we had a big lunch in Newtown with Ben's family, his sister-in-law's family, and my family all there. It was the first time Mum and Ro saw Ned in person, and he was suitably cute and endearing. Scout hid under the bed the whole time they were here. We had Thai and Mum got to put some faces to names that I have mentioned in our talks. She also got to show off her new car, which was suitable new and fancy.
This weekend was also exciting because we went to Marrickville for the first time since we moved to Stanmore, and we've also started letting Ned outside for a little bit. He has a collar now (which he hates) so I'm a bit more willing to let him wander without strict supervision. I still worry about him wandering off, but I just didn't want people to think he was a stray because he's still pretty small. Scout seems to get a bit confused about Ned when they're outside; twice he went up to her and must have caught her by surprise because she puffed right up and tried to fight him. I don't understand how she didn't recognise him, seeing they've spend every day together for the past month.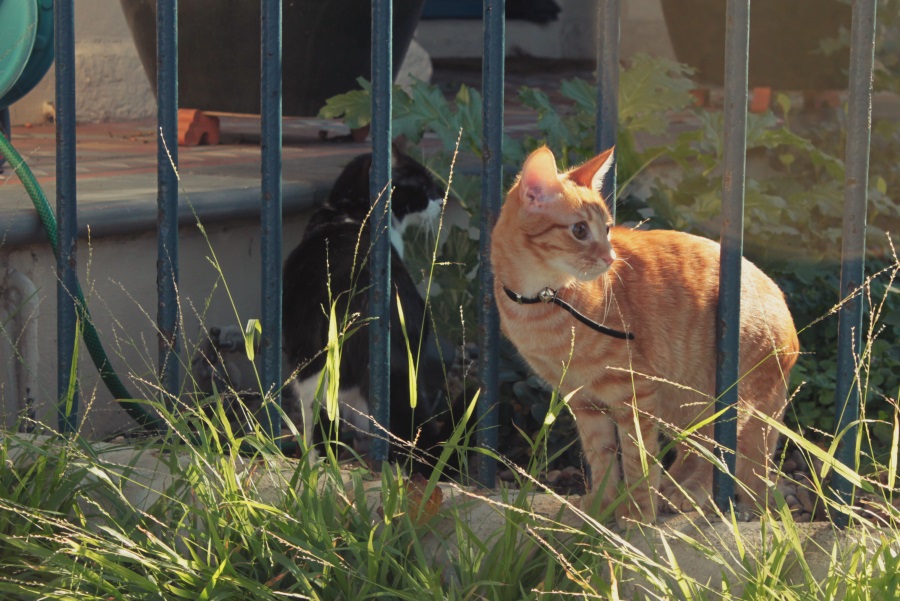 He is such a photogenic cat. I busted the good camera out for the first time in ages and all the photos I took came out nicely. Now if only he wasn't so bitey.