I have some exciting news that I have been meaning to share for a little while now. I wanted to wait until I was sure about all this before letting everyone know about the newest member of our family, but now that he seems to have settled in it seems like the time is right.
Everyone, meet Ned: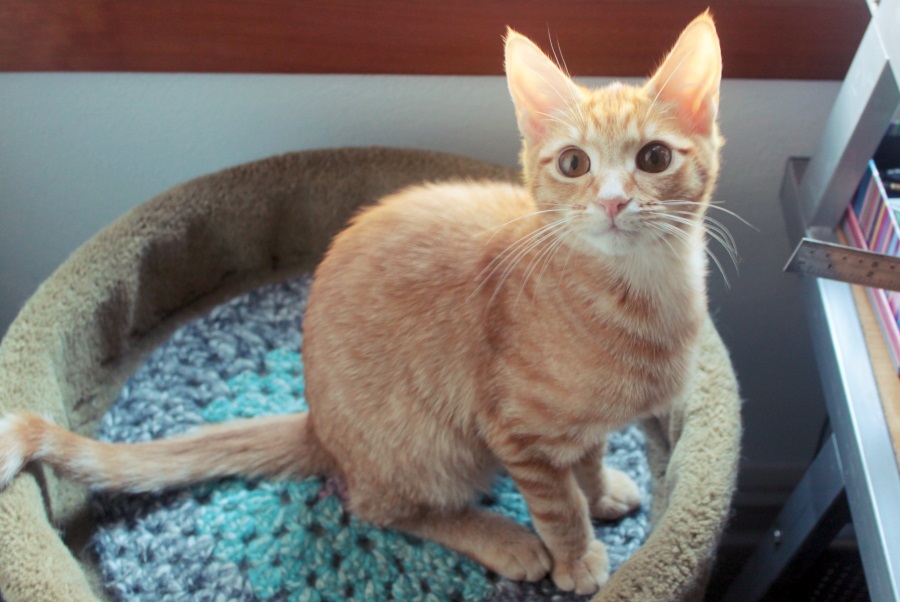 Ben and I have been talking about how we felt bad about Scout being at home all day by herself, and trying to work out whether we could get another cat to keep her company while we were in this small apartment. I follow the Cat Protection Society on facebook, so I get updates when they have new cats up for adoption, and fell in love with another ginger cat, Timmy. It was just before pay day so we didn't have enough money to adopt him, but Ben agreed that Timmy was super cute and would probably get adopted quickly. A few weeks ago I looked at the cats again and saw Timmy was still there. Ben agreed to go visit CPS that weekend, which I took to mean "we'll get a cat" and was super excited about it.
We actually didn't end up getting Timmy in the end. We looked at the kittens first, just in case, and there were two gingers that I was interested in (I have had my heart set on a ginger cat for ages; when we got Scout we actually went to look at a ginger who was way too excitable for us) so we chose one to give a bit of a cuddle.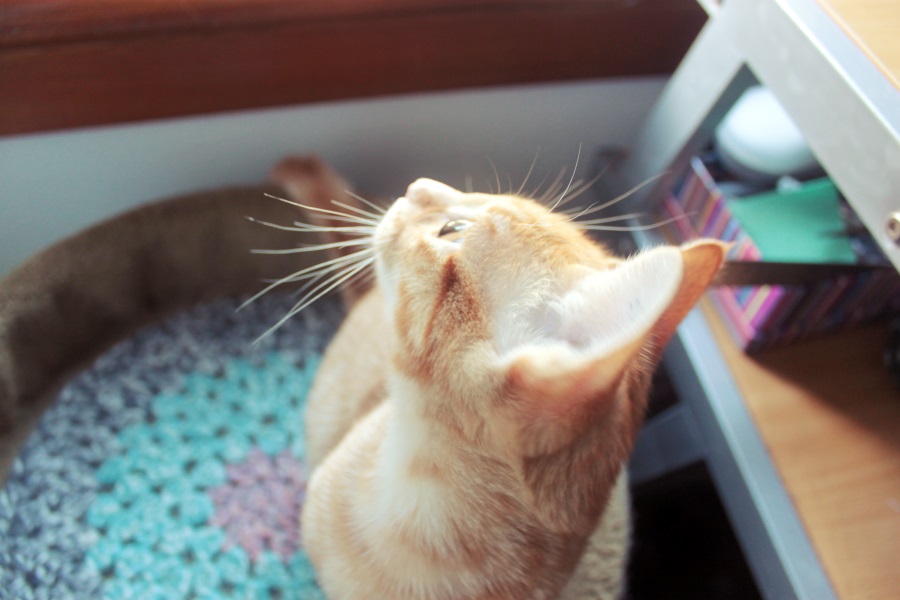 As soon as I picked him up he started purring so loudly, and snuggled up into my neck. Ben an I cuddled him for a little while before going upstairs to the adult cats to say hello to Timmy and see if we liked him more. He was cute, and friendly, but my heart was set on the kitten, who didn't even have a name at that point. Ben agreed, and we took him home straight away.
He is the most laid back cat. We put him in a carrier box and he just purred the whole way home; we pick him up and are silly with him and he doesn't mind at all. Scout grumbled and swiped at him for a few days and he just kept trying to be friends. He has a kitten's arrogance which was exactly what we needed. We knew Scout would try and put up a fight, but that she'd also give up quickly enough if the other cat didn't seem to be reacting to her threats.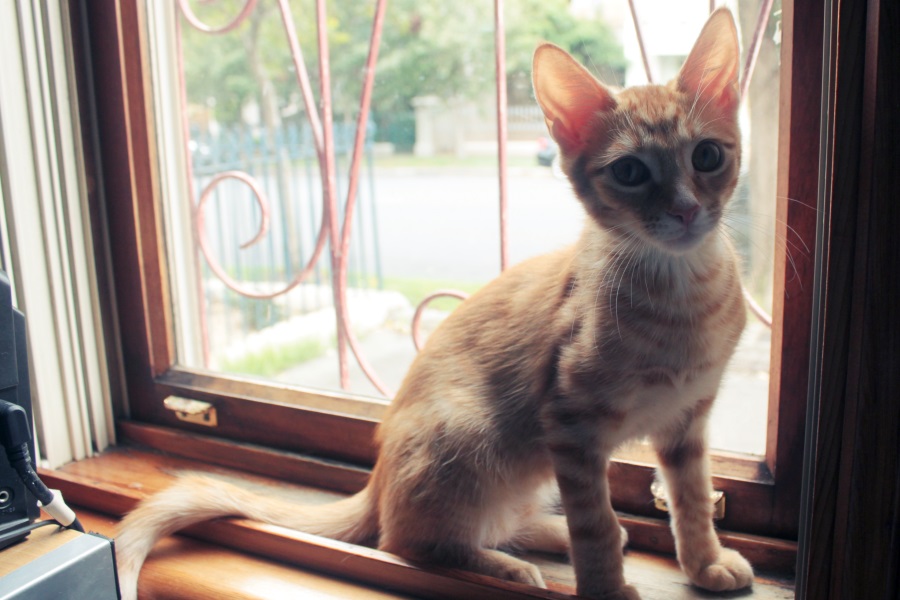 And that's how it is! Scout has begrudgingly accepted the fact that Ned's not going anywhere and now plays with him. She even tries to clean him at times, but he has no time for that when there's running through the apartment to do! He has a lot of energy, which I had forgotten about since Scout had calmed down recently. He plays with anything, but especially loves scrunched up paper and will carry the paper balls around and throw them for himself. He is much smarter than Scout, but also a really persistent little thing; we will constantly whack him or move him when he's doing something he shouldn't and he just keeps going straight back to what he was doing and doesn't seem to register that we're angry at him.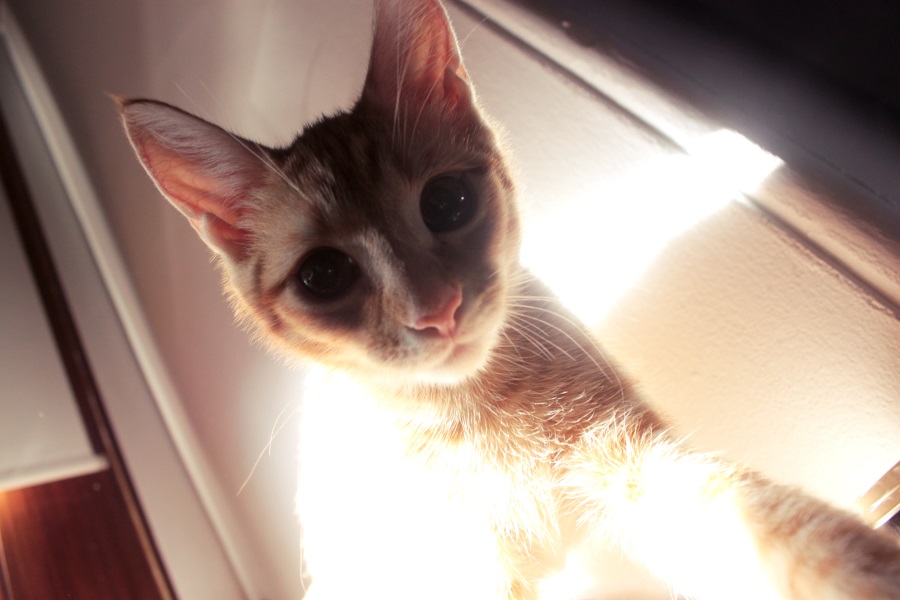 So that's our exciting news, a new kitten baby! Hopefully I'll be able to take more photos of him, but at the moment if he isn't asleep he is constantly moving so it's hard to catch him in focus.